This week we sit down with Kristi Hector to learn more about her day-to-day and what she likes to do in her free time! Keep reading to learn more about this Atlanta native and her Goldrush dancin' days!
Name: Kristi Hector
What's your role at PureCars? Senior Strategy Manager
How long have you worked at PureCars? Just shy of 4 years!
Aside from work, what are you doing to keep yourself occupied while stuck at home right now? I've been reading a lot more, looking for fun workouts, and…watching California luxury home tours on YouTube!
Notebooks, whiteboard, post-its, or digital? Notebooks, notebooks, and more notebooks!
What's the best ad (digital, tv commercial, etc.) you have ever seen? Wrigley's Extra Gum: The Story of Sarah and Juan…It's a part of their "Give extra, get extra" campaign, which is all about making connections. I'm not much of a gum chewer, and it's more of a branding ad for sure, but that tearjerker is etched in my mind forever. I'm not crying, you're crying!
What is the coolest trip you've ever been on? GREECE!! What a beautiful country! My girlfriends and I took a two-week birthday trip to some of the islands. The most beautiful sunsets and beaches I've ever seen. I'm talking pink, red, black, stark white sand, and the occasional wild goat. We hiked and drove along some friendly (and not so friendly) trails, but they all led to unbelievable views, good food, and wine. Athens on the mainland, Mykonos, Santorini, Zakynthos, and Crete, in case you're thinking of making a trip one day!
In another life, what would most likely be doing for a living? I'd split my life's work between pouring strength into others and being the Dos Equis "Most Interesting WOMAN in the World"?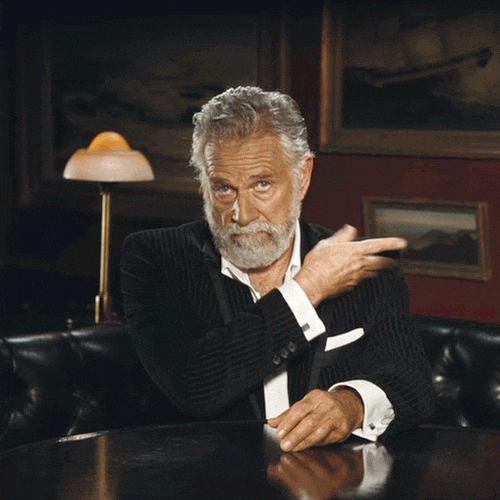 What is something most people would be surprised to know about you? Scary movies are a no-go for me. If the trailer even barely hints at it, I'm not watching!
Robby, our previous Employee Spotlight wants to know… What piece of media (film, book, album, etc.) has impacted you most in your life, and why? There was a poster I purchased from a book fair with a quote from Georg Hegel "We may affirm absolutely that nothing great in the world has been accomplished without passion." The poster was of a beautiful rose, but it was the quote that changed my perspective on things.
And finally, what would you like to ask out next employee spotlight? If you won the lottery, what would your life look like in 5 years?
Check back in a couple of weeks to learn why I can't win the lottery and see highlights from one of our other all-star team members!